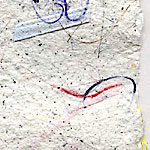 Your mission? Find that one special piece of handmade paper for your project - one that's just perfect - and made in the US? Well, mission accomplished - here you'll find sheets of handmade paper, created from recycled paper and/or plant fiber. Inclusions in pulp range from rose petals to junk mail to aluminum shavings! Show me the paper!
---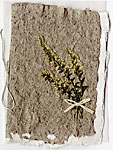 Looking for a unique card - one that will stand out from the rest? Here you'll find cards and stationery sets created from our handmade paper, embellished with ribbons, pressed flowers, original art or photographs. Most are blank, but printed personalized greetings are available. See cards and stationery here.

Valentine's Day Cards
Mother's Day Cards
Father's Day Cards
Grandparent's Day Cards
Have some special stories, pictures, or drawings you would like to preserve? plain paper will custom bind your special items into a hardcover or softcover book. You can choose the paper and binding, or let us know the contents and we'll choose something appropriate to showcase your special memories beautifully. Just contact us for details.
Also Custom Journals - made to order!
---

You've been invited to the biggest party of your life, and you've nothing to wear! We can help! Here you'll find original designs tailored from hand-marbled fabric. Maybe you've come up with the perfect design, but can't find the fabric to make it? We can still help! We offer fabrics handprinted with the ancient technique of marbling, exquisite one-of-a-kind fabrics for you to create your own fantastic fashion. Browse artist fabric and apparel here.
---
Recent Comments: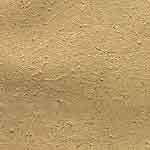 "Your whole wheat paper was a hit in our company's informational packets! What a great way to make our materials stand out from the crowd! The all-natural, handmade 100% whole wheat paper tied in perfectly with our product (all-natural, handmade 100% whole wheat bread) and was a really unique way to communicate our brand. Since we were personally distributing many of these kits, the special paper was a fun thing to be able to point out to people (most people didn't realize you could have paper made from whole wheat!) and it gave us a great segue to share the story of our company."
-Katy Peterson, Great Harvest Bread Company,
produces 100% Whole Wheat Bread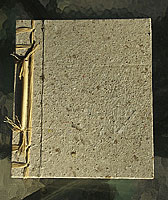 "...YES, we loved the journal. Our mail lady made a special morning delivery when she saw the express package (gotta love living in a small town), so it arrived with plenty of time to be wrapped. I love the paper you chose - has a very granite feel to it, and was perfect considering the topic of the book! And the binding was lovely - everything was better than I had imagined it. Bill was incredibly overwhelmed and very appreciative. I had taken out the photocopies and let the kids color on them and we presented that version before the original. He was stunned to say the least! I've also had lots of inquiries about where I had the book done and have been giving you rave reviews.
Thanks again for all your hard work and for helping me to create an unforgettable surprise!"
... Linda P.
Anthropologist husband's childhood dinosaur drawings bound into hardcover for birthday surprise.
Problem with order or web site? Please, let us know!
---
---
---





We make every attempt to represent the colors as accurately as possible here on our web site. However, due to differences in individual monitor and color settings, the colors represented on these pages may not reflect the actual color of your finished product. All paper and products offered on these pages are handmade in one of our studio facilities in Nebraska or Oregon unless otherwise specified. We advocate recycling and reuse of all things by using gently used clothing, office paper from the recycling box, junk mail, native plants, weeds, yard trimmings, found items, etc. in our products. Please recycle and reuse whenever possible. If you find a bug on this web site, or a link that doesn't work, please contact us by emailing paper [at] handmadepapercards [dot] info.